More than one year has elapsed since the launch of the platform.
Less than a quarter has elapsed since the launch of our new features and already more than 200 users have subscribed to an account. Most account are free accounts with purchased credits. A few are monthly plans.
As it is the first Chistmas we spend together, we wanted to make it special so we decided to give free credits to any of our users depending on their account type and the credits they purchased.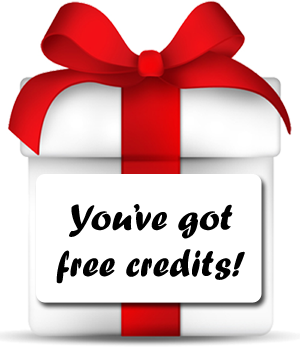 The credits will be offered tomorrow December the 25th at approximately 1 o'clock.
We may remind you that:
Credits must be used within the following 30 days after their purchase or their reception. After that delay, you must purchase new credits to reactivate the old ones.
Purchased/Received credits are used before applicable credits within your monthly plan.
Once again, Merry Christmas and Happy new year!