You like using the site or the WsdlToPhp project but you do not speak English nor French natively? It's time for you to contribute to the translation of the site! If you do this, we'll then help you on any matter implicating SOAP Web service and PHP.
Indeed, as we speak, visitors come from all around the globe, well almost: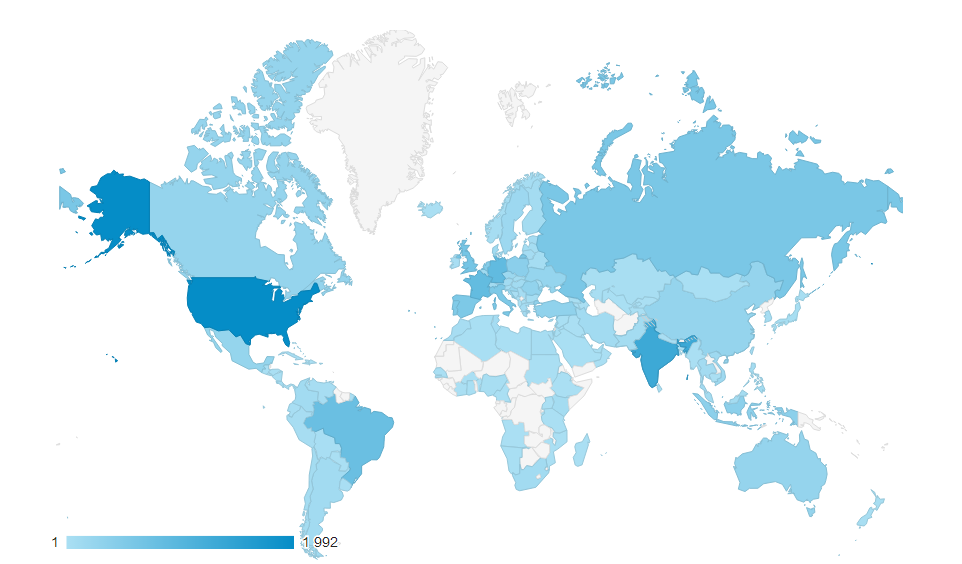 Even if we're pretty pleased by this map, we always have a thought for those who don't speak English nor French. We decided to open the contribution to the site translation so you can provide to any user and primarily to you a better experience of the site.
To do so, we have created a public reprository on Github named wsdltophp_com_translations (very original :S) that contains the actual and unique translation file yet: fre-FR.xml.
If you wish to contribute:
Fork the project,
Copy the original file fre-FR.xml and name it as the destination language (refer to ezpublish language folders),
Translate every English sentence in its destination language in the translation element in the xml.
When you have finished, push your file on the requests branch of this repository. As soon as we're informed of the contribution, we'll revise it and let you know if we accept it as it is or if we need to modify it, always with your review and advice.
After the validation process, we'll then add it to the site and check its integration according to the interfaces. We'll let you know if we have any issue.
Finally, we'll provide the new language on the site by creating its own subdomain, like fr.wsdltophp.com for french language. You and many other people will be able to enjoy the site in your own language.
You help us so we help you. We'll be happy to help you out on consuming or understanding any SOAP Web service you have to deal with PHP.
Ready to contribute :)?